Happy New Year! Before we dive into 2016, let's quickly look back on Opensource.com in 2015.
1,103 articles published (in 2014: 858)
305 articles by Community Moderators (in 2014: 162)
260 new writers (in 2014: 192)
7,908,214 total page views (in 2014: 4,698,198)
And now for a closer look at December 2015:
Opensource.com blew away all previous traffic records in December, with 819,553 page views, which beat our previous record of 756,947 set in November (which had been an impressive leap over the 692,826 page view record set in June 2015).
The Opensource.com community published 90 articles in December, including 22 articles in our first Open Source Yearbook. We also ran our annual Best of Opensource.com series.
We welcomed 17 new authors, and 66% of our content was contributed by members of the open source community. Our amazing team of community moderators contributed 28 articles (31% of our total content).
In December, The Open Org team revealed The Open Organization Field Guide, a community-produced companion to The Open Organization. Download this free resource, which includes stories from the trenches and tales from folks working to implement open organizational principles.
Find out what's coming up in our Opensource.com January preview.
December highlights
Editor's Pick 6
Here are six articles you might have missed in December:
Top 10 articles published in December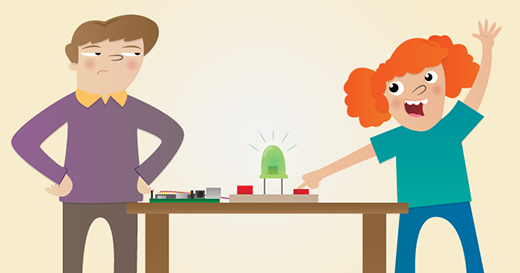 Send us your story idea, and see our 2016 editorial calendar and community columns for more writing opportunities. We've rounded up 7 big reasons to contribute to Opensource.com. Got questions? Email us at open@opensource.com, or connect with editors, community moderators, and writers in Freenode IRC at #opensource.com.
Source link