Opensource.com brought in 868,894 page views in June from 523,149 unique visitors, our second best month of all time. We published 101 articles, including three series: SouthEast LinuxFest 2016, Open Source and Entertainment, and Open Source Bridge.
June marked the public launch of the community version of the Open Decision Framework, which has quickly become Opensource.com's most successful GitHub project, now featuring 420 stars, 43 forks, and thousands of unique visitors.
We welcomed 16 new authors, and 64% of our content was contributed by members of the open source community. Our community moderators contributed 29 articles (29% of our total content).
June also was an busy month for The Open Organization community on Opensource.com. We celebrated the first anniversary of Jim Whitehurst's book, The Open Organization, with a live webcast, live community Twitter chat, and the release of Jim's recent writings collected in a new Creative Commons-licensed book, Catalyst-In-Chief. The book is available as a free PDF download, or you can purchase a paperback copy of the book from our publishing partner, Lulu. (Please note that, like print editions of our 2015 Open Source Yearbook, the Catalyst-In-Chief book is sold entirely at cost.)
A few editors, moderators, and writers attended SouthEast LinuxFest and Red Hat Summit in June. Check out our Instagram account for photos and videos from the events.
June highlights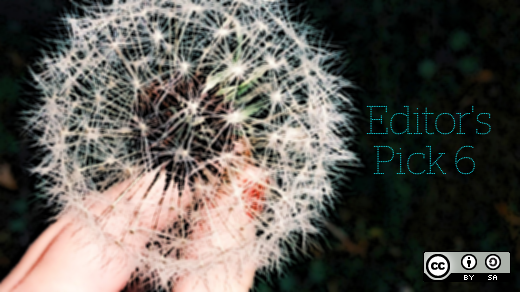 Editor's Pick 6
Here are six must-read articles from June:

Top 10 articles published in June
Would you like to see your name on this list? Send us your story ideas.
Also find out what's coming up in our Opensource.com July preview.
Source link